The New Mondrian Hotel is located on a quiet avenue, close to the business centre of The Hague.
Four Accor brands in one hotel
This small hotel is unique in its category. You can choose from four classifications of the Accor Hotel Group: ibis, ibis Styles, Mercure and Pullman. Four brands in one hotel.
Please note: New Mondrian Hotel will be closed from Monday June 12, 2023 due to the summer vacation.
Conveniently located and a stone's throw from Central Station and the business heart of the Hague, you can enjoy your beautiful hotel room in peace and quiet and make use of one of the three restaurants in the hospitality centre, which the hotel is part of.
The staff at the New Mondrian Hotel ensure that you will lack nothing. During the opening hours of Invitez you can contact the front desk for tourist information, bicycle rental and any other services, such as fruit or wine in the room, or a newspaper of your choice.
Breakfast is served in the atmospheric The Queen's Express and for lunch and dinner our guests can make a reservation in one of the three restaurants of Invitez:Classique, Imagine or Orchard.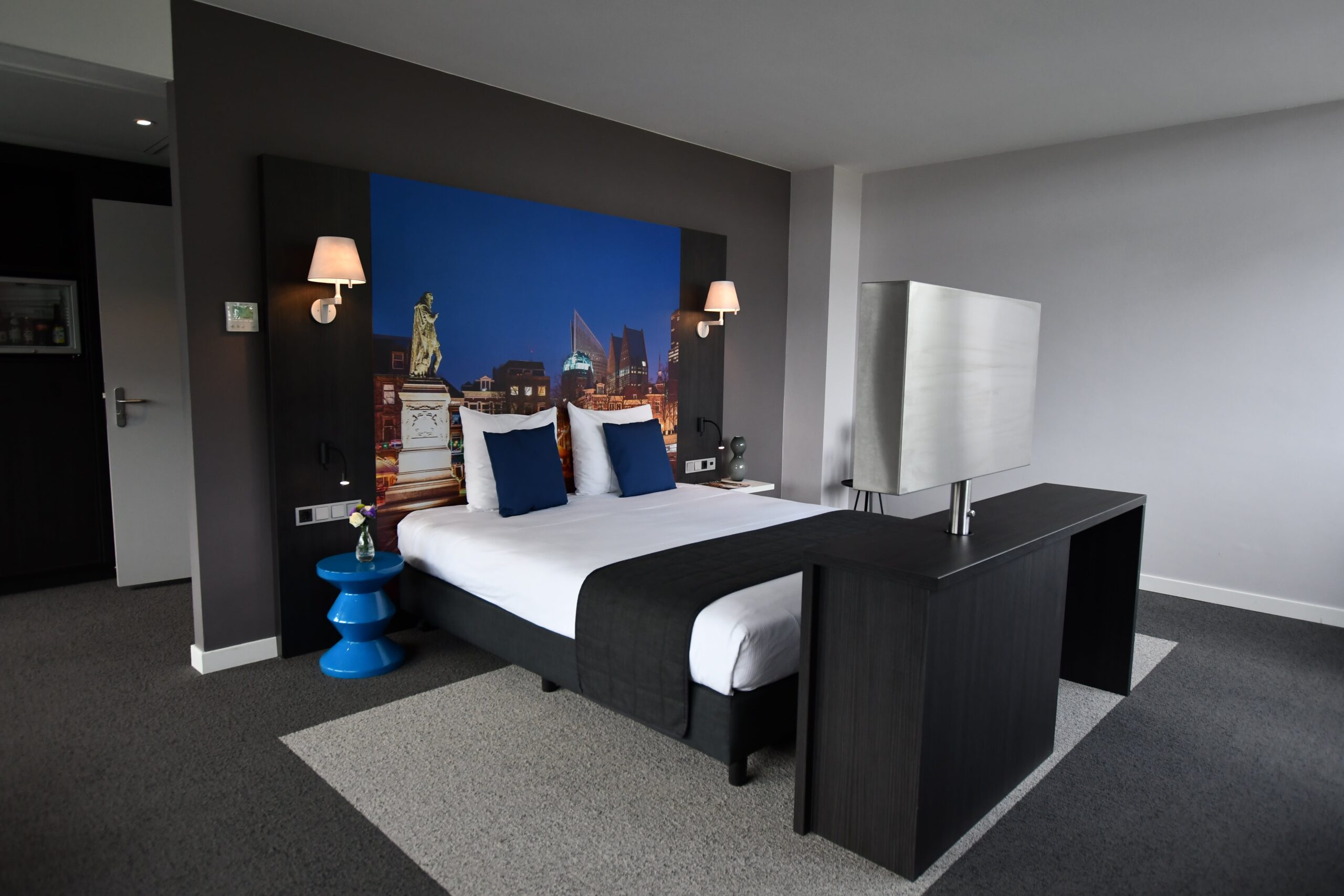 Go to the 'Rates' and 'Information' tabs in the menu on top of this page for our general information.
The New Mondrian Hotel is open from Monday until Friday. We look forward to seeing you!